01 02

03 04 05 15 16 19 20 21 22 23 24 25 26 27 28 31 32 33 34 Another Monday, another beginning to the week! I hope you all had a great weekend, I didn't do too much, but I thought I'd share a few pics from it anyways!





Purple Pineberry Smoothie? What in the world is that? Well friends, the other day I froze my Chobani Pineapple yogurt in order to make it like "frozen yogurt". It froze a little more than I wanted it to so I couldn't really stir in the strawberries and blackberries like I wanted. So I had the idea to make a smoothie out of it! I placed the pineapple Chobani Greek Yogurt, 3 strawberries, and a handful of blackberries in the blender and blended it until it was smooth. It turned this pretty purple-pink color so that's where the first part of the name came from. It was a little thick so next time I'll add some kind of juice to it to thin it out a little.


Outfit pics are slightly awkward..haha
Sunday morning my family and I went to church. I've had this navy top and white cardigan for a couple years. My necklace is from
Classic & Bubbly The Shop
and it has been an awesome addition to my collection. Stesha has SO many cute things(I love
these
earrings in blue) so you should all go check it out. I gave in and bought these glitter sandals from Target. My mint flower bracelet and earrings are from
Charming Charlie
.
After church, we came back, ate brunch, relaxed and I watched Gilmore Girls on SoapNet! It was a beautiful day, so my mom and I went walking around one of the local parks. We had other errands that we wanted to run, so it was just a quick walk. We logged 1.37 miles into my MapMyRide app before running to Lowe's and Target. It was a beautiful day, so we decided to drive to the nearby lake just to look at the scenery.
Love the Panoramic option on the iPhone!
Overall, this weekend was great and it went by too fast just like all of the others. I hope you all had a great weekend and your week is off to a great start! Tomorrow I'm co-hosting my first blog hop so make sure you check it out!!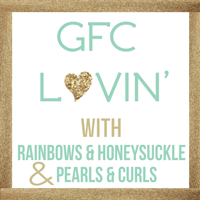 P.S -- I'm linking this post up with Rachel from Postcards from Rachel & Lisette from Northern Belle Diaries for their Bloglovin' BlogHop!


Labels: Classic & Bubbly, co-host, Fashion, GFC Lovin' Blog Hop, Lifestyle, OOTD, Purple Pineberry Yogurt Smoothie, Recipe, Style, Weekend Recap

35 36 37 38