01 02

03 04 05 15 16 19 20 21 22 23 24 25 26 27 28 31 32 33 34 Hello, friends!

You all read my blog so therefore that automatically makes you friends. I hope that is okay! Anyways, today I was going to post about "why I started blogging" but my blog has evolved over the years. I haven't always had a blogger account. Actually, I have had a blog/online journal since the days of livejournal and greatest journal. Let's go through this blog journey, shall we?



GreatestJournal aka GJ (My high school days 2002-2006)
GJ's days were during the LiveJournal and Xanga days. I believe that I created one of these in high school, let's say 2004 or 2005. I don't remember my account name because I had SO many. I remember that girls would "claim" usernames only to never really use them. I tried having a LiveJournal account too, but GJ was where I made myself at bloggy-world home. There used to be little 100x100 icons of celebrities and if you were able to make them, that made you awesome in my book.


An example of what I'm talking about -- young me loved these.

The Blogging Break - (2006 to summer 2009)
Like most people, I took a blogging break. I'd say probably from 2006- summer 2009 was a solid break from blogging on any website. I deleted my GJ accounts, my MySpace account, and I was all about Facebook and Twitter since I was in college. I never thought to document my college days and now looking back, I wish I would have.

The Tumblr Era (2009 to present)






Yes, I have a tumblr. Yes, I still sometimes use it. If you have one and would like to follow me, go right ahead. I know rule #1 of the tumblr world is "don't talk about tumblr outside of tumblr" but here is the link. Judge away if you'd like. I never claimed to being cool...haha! I have had it since 2009 and used it to document my "fangirl" days for people like the Jonas Brothers. Yes, I realize that I was in college when I had my obsession with them, but I am a recovered fangirl. It was a place to reblog anything that my heart desired and make new friends. At one time, I had 600+ followers but that number has diminished since I'm not on that site nearly as much as I used to be. It's actually a great archive of my instagram pics now. Sometimes when I'm bored now, I will go explore my dashboard for other posts of bloggers I follow over there, but it doesn't seem to happen that often. Tumblr is special cause it's the way that I learned the ways of being a fangirl and how to meet celebs. True story. I should do a post on that sometime. I still have a couple of friends from there that I talk to weekly. One of these days I will meet my unofficial little sister who lives in LA. One day.

Early Blogger Days(2010)





As it says in my info bar, I am a former Disney Cast Member. When I was researching everything about the Disney College Program, I came across several blogs which documented other people's journeys through applying for the program, their program, and post program. It was so helpful reading other blogs to learn what to expect through the application process. That inspired me to create this blog that you are reading right now. That's right, the blog that you are reading right now was actually started in 2010. Here is my very first post. However, since I didn't apply for the program until October 2011, the blog quickly became neglected due to my love of tumblr. Until this post, life got in the way of really maintaining a blog.

Tumblr Days/Blogger Break/Present (2010-now)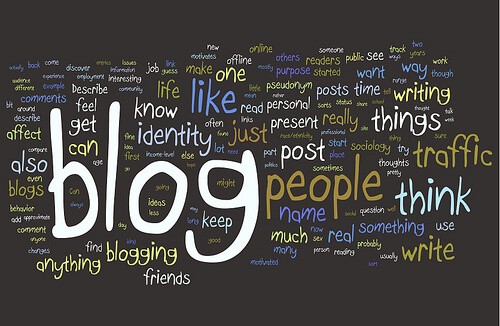 While I was neglecting this blog, I was loyal to tumblr. However, I got bored with that and the Disney College Program happened. You would think that since I got into the program and had such a great time down there that I would document my adventures but really? I was horrible about documenting my adventures. Facebook statuses, instagram pics, a few tweets, and tagged pictures on Facebook are all I have really documenting the fun adventures that occurred while I was down in Florida. No blog posts though. However, I came across someone's blog(don't even remember who's it was), and got inspired to start blogging again. So here I am, 3 years after my original creation and re-branding this blog. I will admit that I do not blog 5-6 times a week because some days I don't feel that inspired to write. However, I hope that I will get better and that other posts are NOT as boring as this one. I just thought it would be cool to document how I have evolved with blogging throughout the years. Hard to believe in 2014 that I've been blogging for 10 years. Crazy, right? I guess I like documenting my life or something. Here's to many more posts and forming friendships with wonderful readers.

Hope you all are having a Happy Monday so far!


Not me, but this is where I wish I could blog every day. Thanks Google for all the pics for this post.

Labels: Blog, Blogger, Blogging, Evolution of my Blog, GJournal, LiveJournal, Social Media, Tumblr

35 36 37 38