01 02

03 04 05 15 16 19 20 21 22 23 24 25 26 27 28 31 32 33 34 Hello all!

This week went by pretty fast! I got back Monday from Chicago and lately I've just been getting things together to apply to grad school! I know what you're probably thinking, didn't she miss all of the deadlines? I actually haven't! The local university here extended their deadlines so even though I'm not 100% confident in myself, I'm going to risk it and apply. The worse they can say is no and if they do, then I'll just go to one of my other options! Hopefully I can get in though because one of the reasons why I left Disney after I completed my Disney College Program was to get my MBA so that I can go back! Any prayers or good thoughts that you all could send my way would be greatly appreciated! Thanks in advance!

With that being said, here are some pics that I posted on Instagram this week!


1// Fun adventures with my boyfriend Memorial Day Weekend
2// I love tall buildings. Especially tall buildings in Chicago
3// Gorgeous sunset Monday night flying home from Chicago to Nashville
4// Love my new necklaces from Classic & Bubbly - The Shop!
5// How I styled my new necklace! Outfit post on instagram!
6// Lemon Berry Shandy...so so good!
7// Tried Greek yogurt this week for the first time -- Blood Orange Chobani -- yum!
8// My new blog design by yours truly aka me! It's not much, but I tried!
So thats the week in instagram pics! Feel free to follow me by clicking the instagram link to the left if you'd like! My account is private, but I follow back!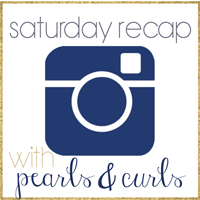 Have a great weekend, y'all!

Labels: Blog, blog design, Chicago, Instagram, Lifestyle, Memorial Day Weekend, Saturday Instagram Recap, Travel

35 36 37 38