01 02

03 04 05 15 16 19 20 21 22 23 24 25 26 27 28 31 32 33 34 So today is Wednesday which means in two days I'll be in this fabulous city below...


In case you don't recognize the skyline, I'm flying to Chicago on Friday to see my boyfriend for his birthday/graduation/our one year anniversary celebration! I took the picture above a year ago during my first Chicago visit! I absolutely love the city and this will be my third time there in a year! Long distance relationships are hard, but it is exciting to be able to visit his home and experience his life up there! He actually lives in a suburb an hour southwest of Chicago, so once I get there we will adventure to his hometown.
Besides that trip and trying to figure out what to pack so I don't OVERPACK, nothing too exciting is going on in my life. I am still trying to find that perfect full-time job but so far I'm having no luck. With that being said, I'll go ahead and post the links to the blogs that I'm linking up with today! Check out these blog hops and if you don't already follow these girls, do it! Also, follow me on Bloglovin' if you'd like! The link is to the left with my social media buttons!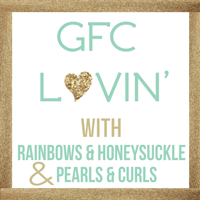 Happy Wednesday!






Labels: boyfriend, Chicago, GFC Lovin' Blog Hop, Joe, Lifestyle, Long Distance Relationship, Random Wednesday, Travel

35 36 37 38