01 02

03 04 05 15 16 19 20 21 22 23 24 25 26 27 28 31 32 33 34
Hello!

So, I'm sure you might be wondering about the first part of this post title.



Yes, I am a University of Kentucky alumni.
Yes, I am aware that as a UK alumni/fan I am not supposed to cheer for other teams in Kentucky, especially our rival the University of Louisville.
However, since they are the only Kentucky team left in the NCAA tournaments, I am cheering for them. Men & women.
I really hope they bring a national championship back to Kentucky. UK last year, UofL this year. I can deal with that.
I'm praying that Kevin Ware is able to recover and come back to basketball stronger than ever. I'm not afraid to admit that when that injury happened, I got teary eyed cause I thought that his career was over for a minute and that UofL might lose that game. However, I was wrong about both.
By showing support, I would like to say that I am not jumping on the bandwagon.
Now that I have posted that SOMEWHERE, I don't really have too much other stuff to say besides:
I wanted to start doing the Tuesday Topics, but I'm like seven weeks behind, so I'm not going to.
Work today was super boring. We are starting to get into our slow time for bridal and I'm struggling for busy work to do.
I got a really sweet text from a coworker today that made me smile.
My boyfriend will be here next FRIDAY for my birthday weekend and I'm so excited! :)
I need to book my flights for upcoming trips to see said boyfriend's graduation at the beginning of May and for his birthday/one year anniversary weekend at the end of May.
I need to look for a new job.
I'm linking this post up with the GFC Lovin' Blog Hop!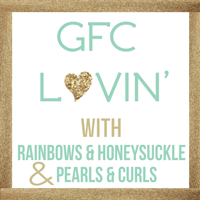 Labels: GFC Lovin' Blog Hop, UK

35 36 37 38