01 02

03 04 05 15 16 19 20 21 22 23 24 25 26 27 28 31 32 33 34

Well, before I make this post, I just wanted to say THEY CAUGHT HIM!! Praise God that suspect #2 was captured and hopefully Boston can feel a LITTLE safer tonight. I realize it's going to be a long healing process, but hopefully Boston and West, TX can start healing even through all the pain. I left early this morning to go on vacation, but hopefully I should be able to post at night. If not, I'll be sure to do a massive post when I get back! Before I leave though, it's time for...




Saturday Instagram Recap!(with Pearls & Curls!)






1 -- Red Velvet Cupcakes made for my birthday which was the 13th!
2 - Cute artwork that I saw in Target. I just had to take this pic to send to my boyfriend.
3 -- Ulta haul! Expect a review soon of these products!
4 -- Caramel Mocha Frappucino from Starbucks...so yummy!
5 -- Relaxing on this Friday evening with my Twining's Bedtime Blend while watching the news about Boston Suspect #2 being caught!



Hope you all have a great weekend! Pray for safe travels for my family and I!! If you want to follow the great road trip adventure, follow me on twitter and instagram!!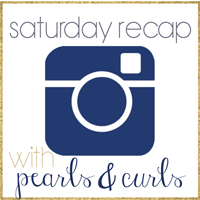 Labels: Instagram, Lifestyle, Saturday Instagram Recap, Social Media, Week Recap

35 36 37 38