01 02

03 04 05 15 16 19 20 21 22 23 24 25 26 27 28 31 32 33 34 Hello! Happy Friday! Today I am enjoying another day off and making an online wish list of things that I would love to have! I thought I'd share them with my awesome readers!

1. The Perfect Handbag to Travel With that isn't too big. I've been debating between a Michael Kors bag, Longchamp Le Pliage, or a Coach bag. I am in a long distance relationship and since I fly once every two months, I'd love to have a big tote to be able to put everything in when I fly. I would love if my 13" macbook could even fit in it. Here are three that I am debating between.


(Not sure of size or if I would want to customize it)



As you can see, I kind of have an idea of the style I want, I just want to see all of these in person. I'm going on vacation and there is a Coach outlet, so maybe I could even find something there! Anyways, now with the rest of my list!!




2. Vino 2 Go Wine Glass


I saw this on someone's blog, although I forgot whose it was. These are a great idea if you are tailgating, out on the beach, by the pool, etc! A wineglass that won't spill! The price isn't bad either, when you realize what you are getting! This is one of those, "oh why didn't I think of that?" products!
3. A "Home" T-Shirt.
I've seen the standard grey with white, but I really like this one since I graduated from UK. No matter where life takes me, Kentucky will always be "home".
4. An adorable Vera Bradley Summer Tote. So I went to Vera Bradley's website to look for the laptop case that I'm wanting, but I got distracted by this adorable summer tote!! I might have to order this, it's so cute and they have other cute patterns too like a crab, an anchor, a whale, and a turtle!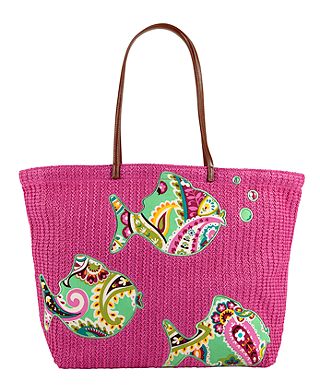 5. My Own Blog Design/Domain. I couldn't really think of anything else besides more jewelry and clothes in general, so I decided instead that the 5th thing on my wishlist right now is a personalized blog design and my own domain. If you're reading this, who hosts your blogger domain and who designed your blog? Let me know so I can check them out and look at their portfolio, costs, etc!
Happy Friday, everyone!! Hope you all are having a great weekend! I'm leaving for the beach tonight, guess I should go pack!